Rania is the Principal Solicitor and Director of RS Law Group. She was admitted as a solicitor to the Supreme Court of New South Wales in August 2014.
Rania founded RS Law Group in 2022 as a boutique, family-owned and run firm – driven by her commitment to providing her clients with an unparalleled standard of personalised service that goes well beyond what they may have experienced in the past.
For Rania, every client is important and every case is treated with a tremendous amount of care and precision. As a property lawyer in Sydney, her expertise intersects across all matters including contract review, preparation of sales contracts, attending settlements, advising on contract issues, reviewing and advising on guarantor documents, managing boundary disputes, and more.
At RS Law Group, we focus on building a strong, genuine relationship of trust with you and going above and beyond to ensure that your legal matter is resolved as smoothly as possible.
We are dedicated to not only providing you with legal services but ensuring that our approach is compassionate, timely and of the highest professional and ethical standards.
We understand that often when you need a lawyer, it may be a difficult time in your life and so much can be dependent on the outcome of your matter. We take pride in providing you with assistance that is readily available, whilst being understanding, and empathetic and will work relentlessly to achieve the best possible outcome for you.
At RS Law Group, we wear our hearts on our sleeves and strive to achieve the best outcomes for our clients. We are a team of passionate and personable individuals who are dedicated to working with our clients in a practical, effective, strategic, supportive, and caring manner.
We are committed to keeping in regular contact with you, so you are well informed of the matter and where the matter is up to.
" At RS Law Group every client matters."
Qualifications and Accreditations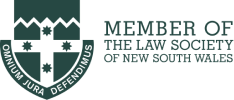 Member of the Law Society of NSW
The Law Society of NSW sets and enforces professional standards and licenses solicitors to practise.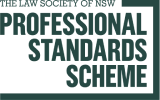 Law Society of NSW Professional Standards Scheme
The Professional Standards scheme is designed to promote professional standards, enhance consumer protection and more.

Member of the College of Law
The College of Law in Australia is a renowned, specialised institution that provides postgraduate law education and training to legal professionals.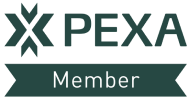 PEXA accredited
PEXA (Property Exchange Australia) is a digital platform for all parties to carry out property transactions online in the lead up to settlement.
RS Law Group looks at every case as beyond mere transactions. We seek to build enduring relationships covering different legal services for our clients.

Property Law and Conveyancing
We can provide legal support for all types of property transactions and conveyancing to help our clients achieve a successful outcome.

Contract and Commercial Law
We support small and large businesses with their legal needs, ensuring a strong legal foundation to navigate the complexities involved in business.

Strata Law
Experienced in drafting by-laws, liaising with body corporates, setting out legal requirements for strata funds, resolving disputes and more. 

Immigration Law
Helping clients with visa-related matters, including applying for protection visas, humanitarian visas and managing refugee issues.

Wills and Estates
Providing advice and drafting wills for clients who want to protect their assets and the interests of their loved ones.

Power of Attorney and Enduring Guardianship
We draft and advise on power of attorney and enduring guardianship documents to help you decide whether this is the right choice for you.
Charity and Community
Involvement
Rania is a director of St Michael's Meals – The Parks, a charitable organisation outreach for St Michael's Meals with over 20 volunteers who get together to provide meals to the homeless.
Before St Michael's Meals, Rania was actively involved in several other charitable initiatives, running a solo program in 2019 where she collected over 1000 toys through a Christmas Toy Drive for children in Westmead Hospital, Bankstown Lidcombe Hospital and orphaned children in Sudan.
Rania also initiated other projects including parcels and care packages for the elderly during the COVID-19 lockdown. Rania has been committed to her charitable work to feed the homeless and reach out to those in need across the Western Suburbs – making a meaningful difference to the local community.
Rania is also a member of Business Network International (BNI), a business network and referral organisation committed to supporting the growth of local businesses.