Compassionate Legal Expertise You Can Rely On



Property Law and Conveyancing
We are highly specialised in property law and conveyancing. As property transactions can be complex, we streamline the process for a seamless experience. Whether buying or selling your first home, investing in commercial property, or dealing with landlord and tenant issues, we always guide you through the legal intricacies, staying updated on the latest changes and ensuring our approach is always in line with current legislation. 

Immigration Law
We are experts in Australian immigration law and understand the stress of moving to a new country, whether for work, personal reasons, or as a refugee. We are familiar with all types of visas, citizenship, refugee and asylum issues, and immigration compliance. We stay informed of the frequent changes and ensure our clients receive the most accurate advice while providing empathetic, diligent and effective solutions.

Wills and Estates
Whether you're creating a will, setting up a trust, or navigating the probate process, we combine legal expertise with a sensitive and personalised approach to ensure your final wishes are respected and your estate is carefully managed. Our services include drafting wills, complex estate planning and resolving contested wills. We honour the trust our clients place in us by treating every matter with the respect and confidentiality it deserves. 

Strata Law
RS Law Group also specialises in strata law with extensive knowledge and experience in offering practical solutions for complex strata issues. We can guide you through strata legislation, including by-laws, common property rights, strata management, and levy collection. Whether you're a unit owner, potential buyer, strata committee member, or property manager, we provide clear and effective strata advice and representation. 

Contract and Commercial Law
Our contract and commercial law services help facilitate successful business operations. We advise on matters such as commercial and retail leases, business structuring and reorganisation, mergers and acquisitions, confidentiality agreements, business service agreements and more. With us, you can expect strategic and bespoke legal expertise, ensuring your matters are managed with unwavering expertise and integrity. 

Power of Attorney and Enduring Guardianship
Our services extend to Power of Attorney and Enduring Guardianship. Understanding the gravity of these decisions, we prioritise your peace of mind and provide counsel on these matters, facilitating the process to ensure your affairs are managed as per your wishes. We ensure these sensitive matters are handled with the utmost discretion, compassion, and professionalism, respecting your privacy and dignity. 
At RS Law Group, every client matters. We take the time to understand your unique situation, providing tailored and comprehensive legal advice.
Beyond the courtroom, we stay connected and support our clients when they need us. Combining unparalleled legal expertise with compassion, we go above and beyond for every single client.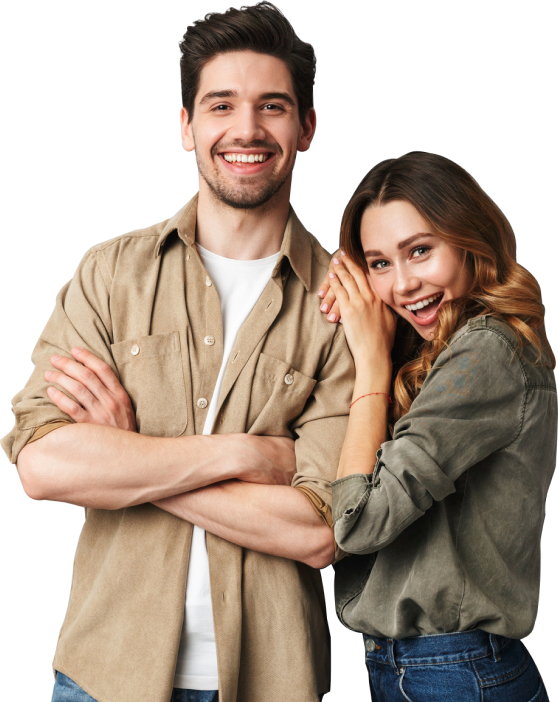 RS Law Group has built a stellar reputation as a trusted lawyer, serving Sydney and greater NSW. Our principal lawyer, Rania Shashati has a wealth of knowledge in many areas of law that is unparalleled, having successfully managed hundreds of cases, from simple to highly complex matters.
Rania prioritises communication to clearly understand your case without rushing you, going above and beyond to help you achieve a successful result. She embodies the ethos of the firm—every client matters—and translates this commitment into action with every case she handles. This unwavering commitment has made Rania one of the most reputed lawyers in the local region.
Why Our Clients Choose RS Law Group

Commitment to Client Interests
Besides our exemplary legal acumen, our ongoing commitment to clients sets us apart. We wear our hearts on our sleeves and commit our work to the interests of our clients, building trust and going above and beyond to ensure that your legal matter is resolved as smoothly as possible.

Clear and Prompt Communication
Whether it's negotiating a property purchase, drafting a will, or navigating commercial law complexities, immediate and precise communication ensures our clients are well-informed at every stage. We remain dedicated to offering practical, effective and strategic solutions when you need it the most. 

Compassionate and Understanding
When you need legal counsel, it can often be during a difficult time in your life or in the challenging property market. You need a lawyer who is compassionate and understanding. We go out of our way to make you feel comfortable and do everything in our power to achieve a good result. 
Why is RS Law Group Different?
Committed to Strong and Enduring Client Relationships
We're not a large law firm where every client is just another case. Every client matters to us. Strong and enduring relationships are the cornerstones of our success, fuelling our commitment to providing personalised, attentive services when you need it. 
We Simplify Complex Legal Terms
We make complex legal jargon understandable, breaking down intricate phrases into everyday language so you are fully aware of all details pertaining to your situation and interpreting it in detail for you so you won't feel lost.
A Friendly and Approachable Environment Every Time
Dealing with legal matters can be intimidating and stressful. That's why we strive to create a friendly and approachable environment where you feel comfortable discussing your concerns and asking questions without hesitation. 
Your Single Point of Contact for Diverse Legal Needs
Our expertise extends from property law to a range of matters where many clients choose to work with us more than once for their diverse needs. You get a consistent, single point of contact and don't need to start from scratch every time.
Emphasis on Honest, Reliable and Upfront Guidance
Many clients have trusted us with important issues time and again. We believe this is because of our honest, transparent, and upfront guidance, extending beyond communication and into how we approach every case.
Affordable, Yet Highly Effective Legal Support
We aim to make the law accessible for everyone, without compromising on the accuracy necessary to successfully manage legal documentation and proceedings. You get a compassionate and highly efficient lawyer without breaking the bank.  
Serving Sydney and Greater NSW
At RS Law Group, we can service any part of Sydney or NSW, providing in-person and video consultations where necessary. Some areas we cover (but not limited to):